Eko Communications
Here's a compilation of some of the work I did for Eko Communications. I was a sticker designer for the company's mobile app. If you download the Eko App, you may see some familiar faces.
Each sticker was supposed to fit a "theme" that fits the need of the user. Say you want to tell your friends how you feel about your next assignment, there's a sticker for that. All themes are created for the workplace, but could also fit everyday conversation. Click the "+" symbol for title and description.
These characters are 100% original designs. Who's your favorite? Stickers on Stickers! Enjoy!
Property of Eko Communications, and myself.
Arrow the Alien
First character designed at Eko. A little alien ready for work!
Arrow's ready to Party!
An all-purpose celebratory sticker starring Arrow the Alien!
Arrow's All-Nighter!
True dedication!
Arrow is ballin'!
Payday for Mr. Arrow
Arrow's Applaud
Good job!
Fearless Arrow!
Arrow fears no man... or dragon!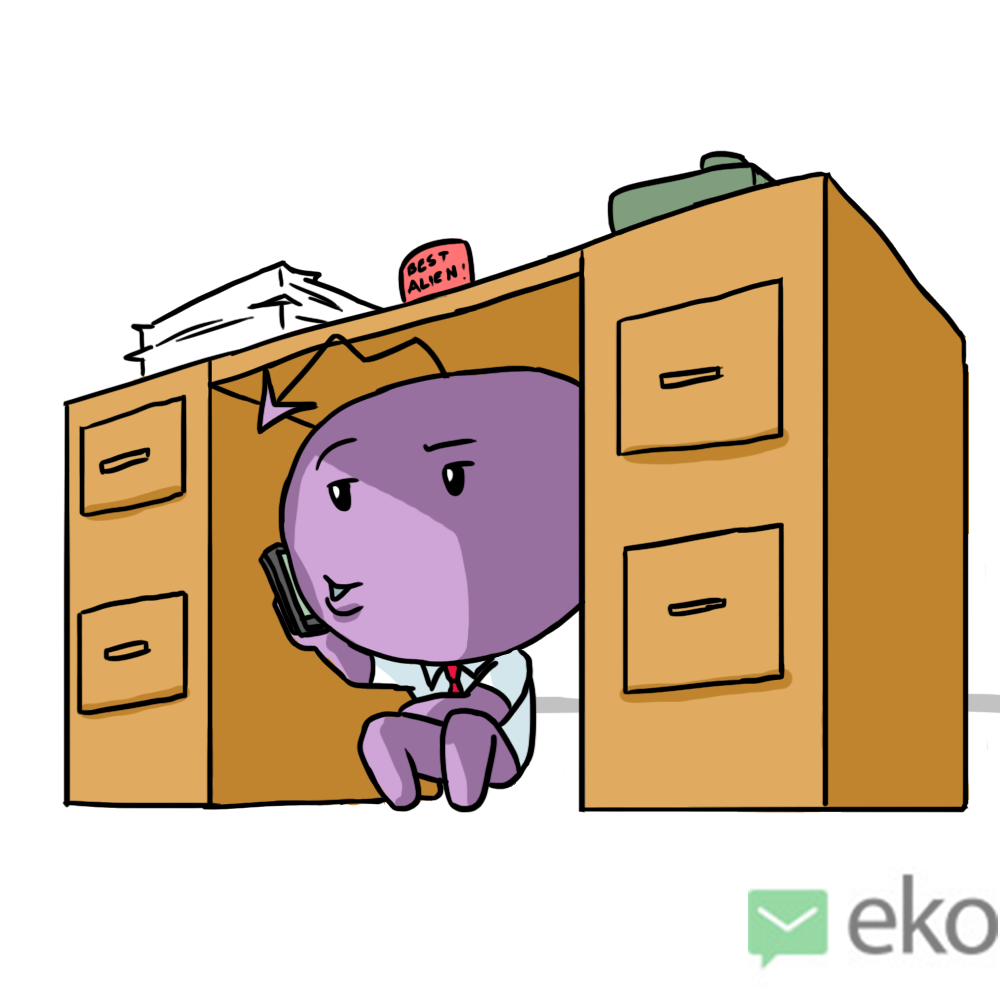 Arrow the Procrastinator
Everyone is entitled to a little break now and then.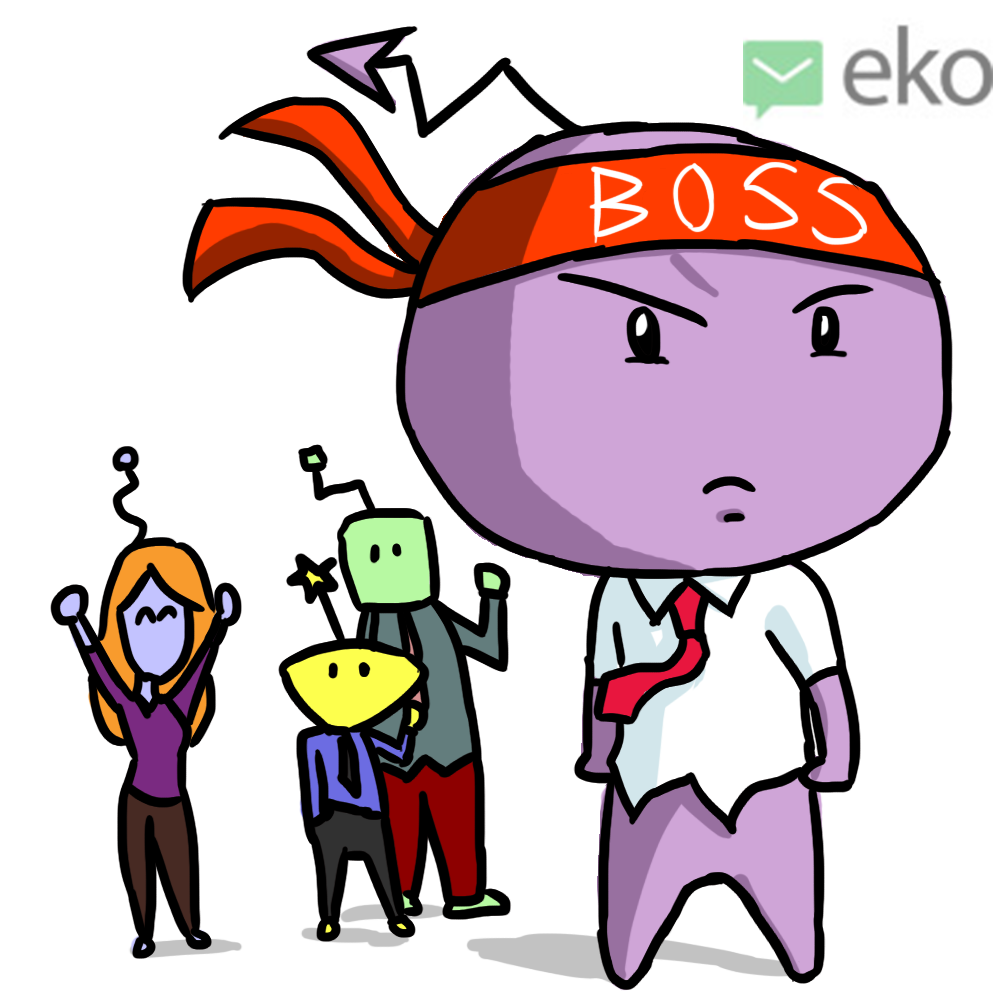 Arrow taking Charge
Boss.
Mondays feat. Arrow the Alien
Self-explanitory.
Mouth on fire feat. Arrow the Alien
Wasabi... not to be taken lightly.
Arrow needs Sustenance
We've all been here before. "When is lunch break?!"
Rage Quit feat. Arrow the Alien
When your computer refuses to cooperate.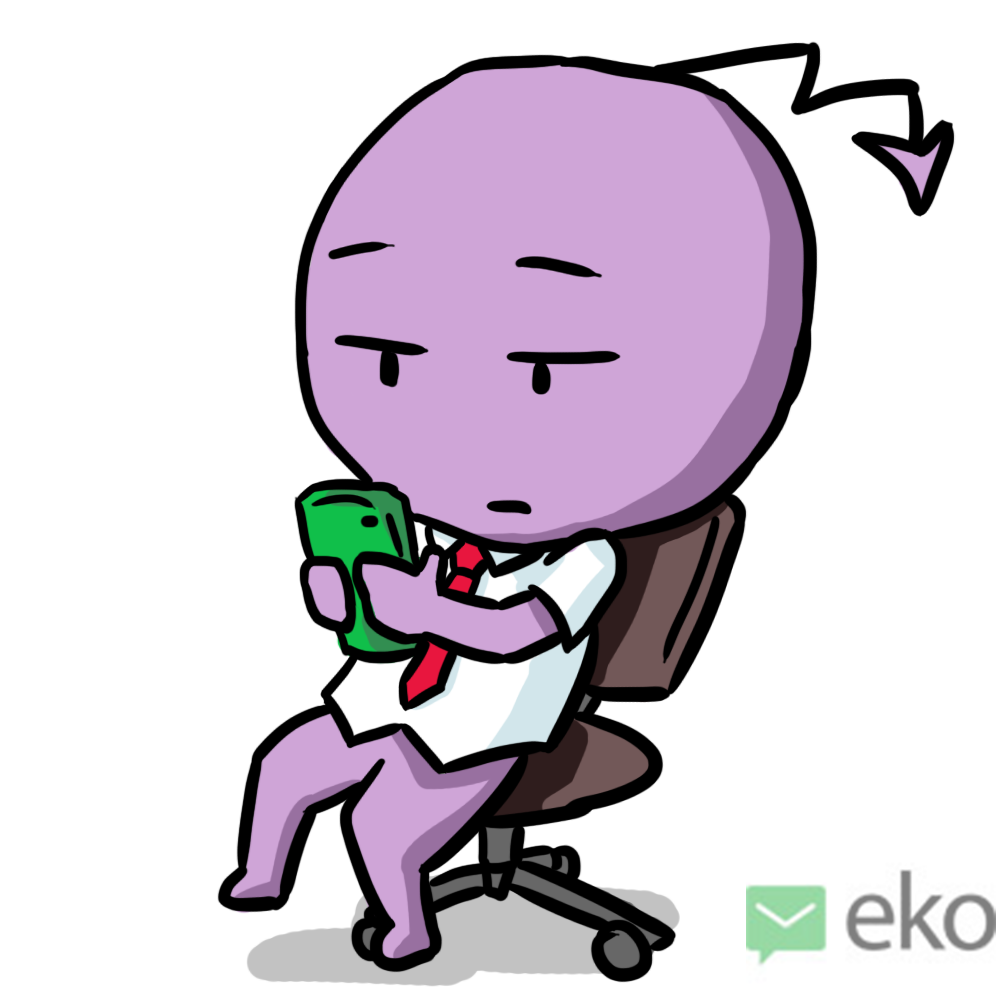 Arrow Texting
Arrow sending =/ smilies to all his friends.
Chinese New Years
Dragon balloon!
Chinese New Years the Sequel
She probably shouldn't have sparklers so close to her face.
Chinese New Years Threepeat
Fan Dancing! So Graceful!
Chinese New Years the Fourth
Thumbs up for 2015!!!
Chinese New Years Five...
Orange you glad these are Mandarins? Ha.
Year of the Ram
Grab life by the horns this new year.
Chinese New Years Lucky Seven
"Good Luck" this year!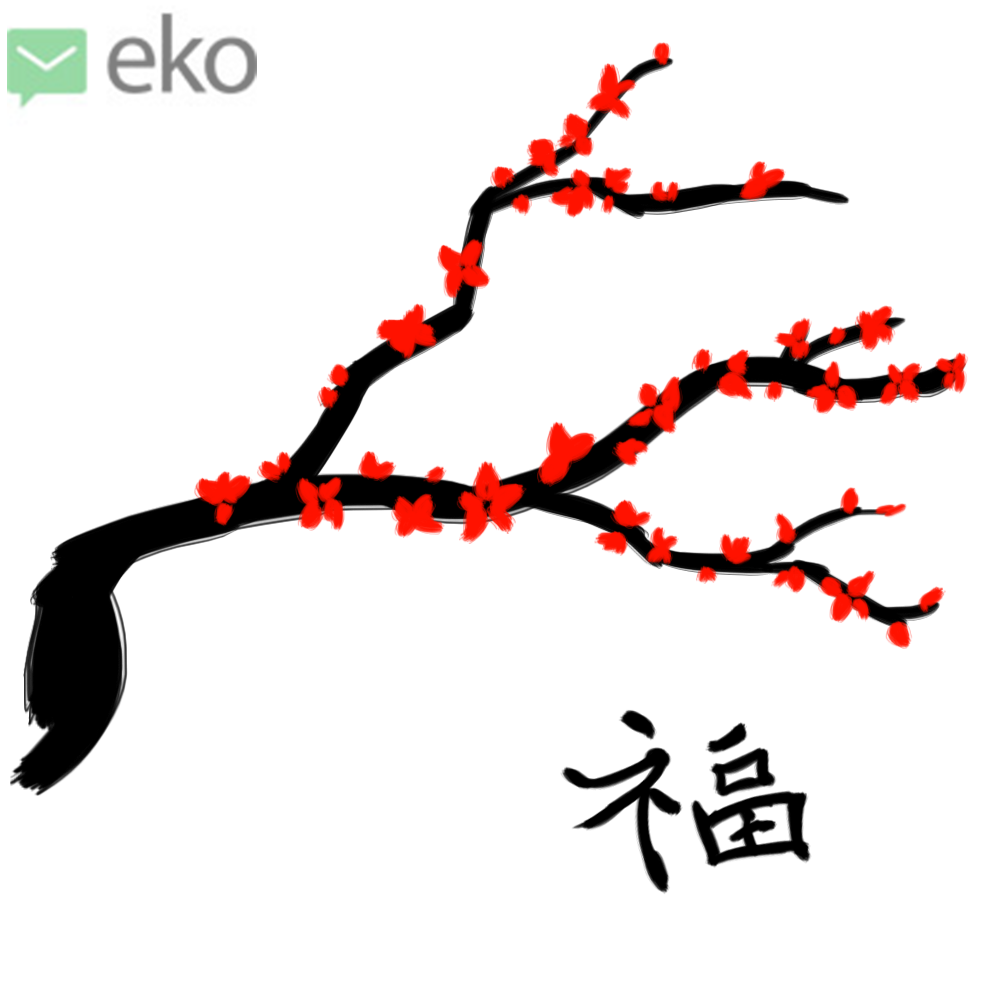 Chinese New Years Eight
May you blossom and flourish with riches and bounty 2015!
2015!!!
This little guy can't wait to... RAM into this new year!
Christmas Caroling!
Christmas Sock Puppet Elves, Rye (right) and Remy (left) bringing joy this holiday season!
Oh Christmas Tree...
Remy helping Rye decorate the tree.
Nog Love
Rye loves Egg Nog as much as I do!
Wrap this!
Remy's gift to himself, a quiet Rye.
Remy the Scrooge
There's always a scrooge around Christmas time.
Hugs
Rye hugs Remy, but Remy wants no part of it.
St. Nick got jacked!
Rye and Remy rummaging through Santa's gift bag.
Spreading Holiday Cheer
Remy tries to get some action with Rhonda on Christmas.
Debra Droid
An android created to make life easier.
Debra has Concerns
What's she worried about. Maybe she knows who's firing you? o_O
Advanced Yoga
A level of Yoga only an android like Debra can achieve.
But wait?
Debra thinking about all possible options.
Lost...
North... South.. East... where?
Trapped!
How did Debra get in there?
OMG!
Juicy news for Debra!
I'M READY!
Debra is ready for anything!
MISSION COMPLETE
Debra returns from completing her tasks.
Gavin the Goblin
Little genius baby goblin... with no pants.
Get it Together
Organization is key for Gavin.
Indifferent
Gavin could help... but nah.
Facepalm
Gavin failing to believe in you anymore.
Finding One Self
We all need to take time to find ourselves.
Excelling at Different Rates
Gavin has soared above Panda Pete's level of artistic ability.
Improvements
Gavin got it right the third time.
Numero Uno
Gavin is number 1!
Stay Schemin'
Gavin cooking up a juicy plan.
Yoga feat. Gavin the Goblin
Deep breathes.
Mia the Muay Thai Fighter
Anime inspired design, Mia is ready to beat dat... butt.
Really tho?
Mia is unimpressed and confused.
Mia's Ready Stance
Would you fight her? I wouldn't...
Champion!
Mia conquers all.
Lightning Elbow!
There's no lightning, but there's an elbow!
Mia's Kickin'!
Watch out!
Mia's Training
Didn't get to champion rank overnight.
Keep your focus!
Mia focusing her Chi.
Beast Mode feat. Mia
Mia is bringing everything she's got!
Bad Weather starring Panda Pete
Panda Pete is having a blast outside.
Panda Pete's confidence
Ever had a day you felt like you could fight a dude or two?
I'm done...
Panda Pete is fed up with work.
Company Loss
One one loses, we all lose. That's how teams work.
Healthy Eats
Panda Pete trying to make healthier choices.
Endurance
How much can you take before you tap out?
Exercise feat. Panda Pete
Add years to your life, by sweating it out!
Heart Attack!
That's it for Panda Pete! o_O
Meditation
Calm your mind.
A boy no more!
Panda has no need for training wheels anymore!
Eye on the Prize
When you have a task, stick with it.
Sleep... feat. Panda Pete
A couple extra hours wouldn't hurt.
Stressed...
So much to do... ugh.
Two Heads...
... are better than one.
Shibu the Spy
Shibu is not only a Shiba Inu, he's a SPY!
YESSIR
Shibu the Spy reporting for duty!
Sharing is Caring
Shibu splitting a doughnut with Arrow.
Danger Zone!
Shibu diving into a pit o' fire!
Sneaky Sneaky!
Shibu listening in... to EVERY WORD.
Shibu Muay Thai
Shibu is and expert Martial Artist.
Protection
Shibu ready to help a friend in need.
One way to do it...
There's always an alternative.
Nap Time
Even the toughest of Spies need rest.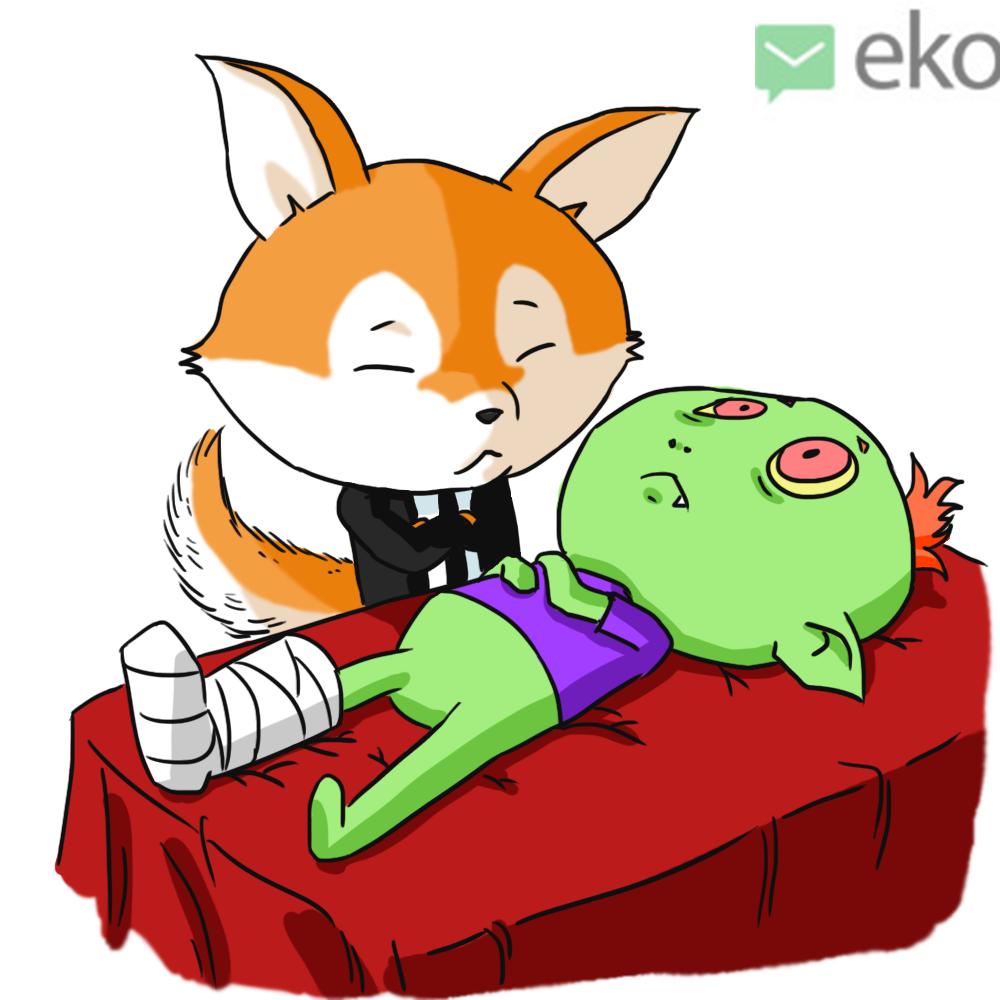 Catering feat. Shibu and Gavin
Shibu trying to help Gavin through his leg trauma.
Watching your every move...
Shibu not taking any chances... not even with Arrow.
Shin the Muay Thai Fighter
Mia's twin brother Shin. Not quite as skilled, but deadly none the less.
Shin's flying Knee!
Muay Thai is all about throwing dem joints!
Shin's Kick of Awesome!
Whatah!
Fail...
Shin suffering a loss.
Mind and Body
Training our mind is just as important.
Shin's Fight Stance
Shin has no openings!
Practice makes Perfect
Work hard.
Exhausted
Shin trained himself to sleep.
Beast Mode feat. Shin
Last ditch effort from Shin.
Clash! Bro vs Sis!
Shin and Mia, toe to toe... or calve to elbow...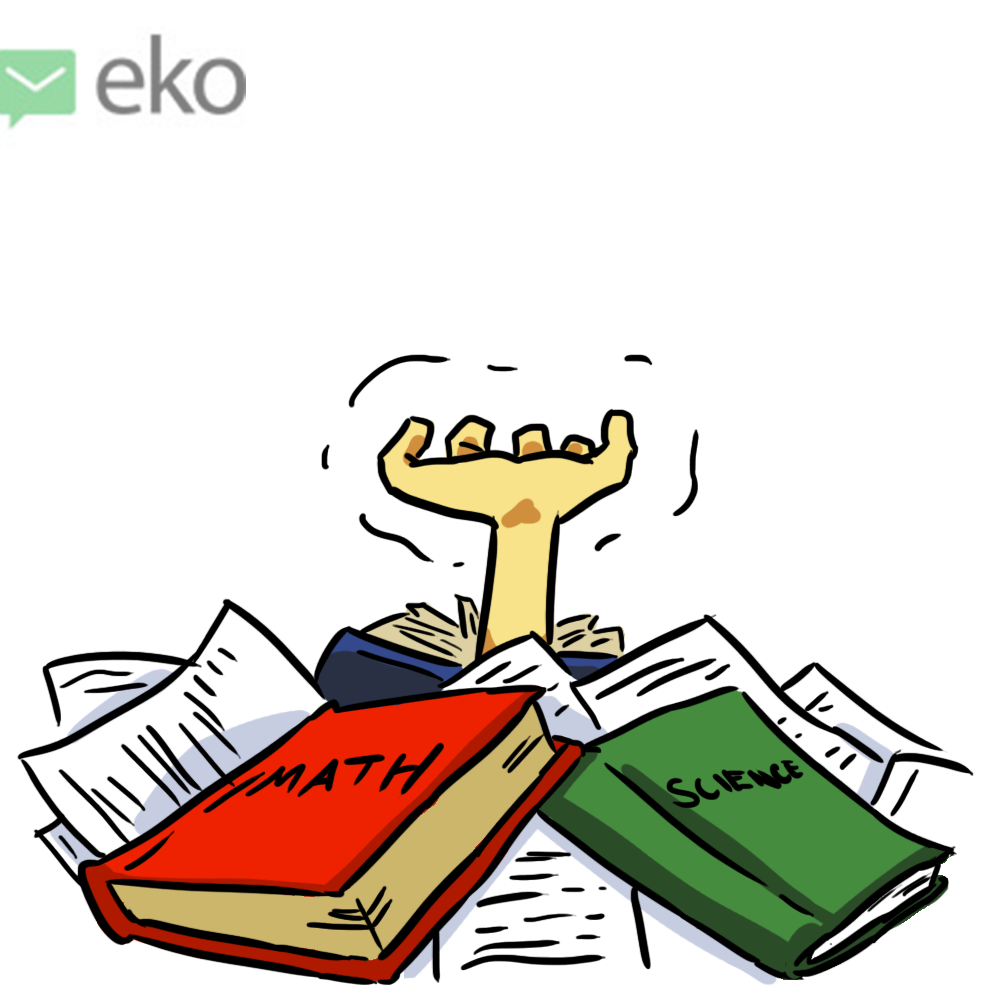 Homework overload!
This is what higher education is... this.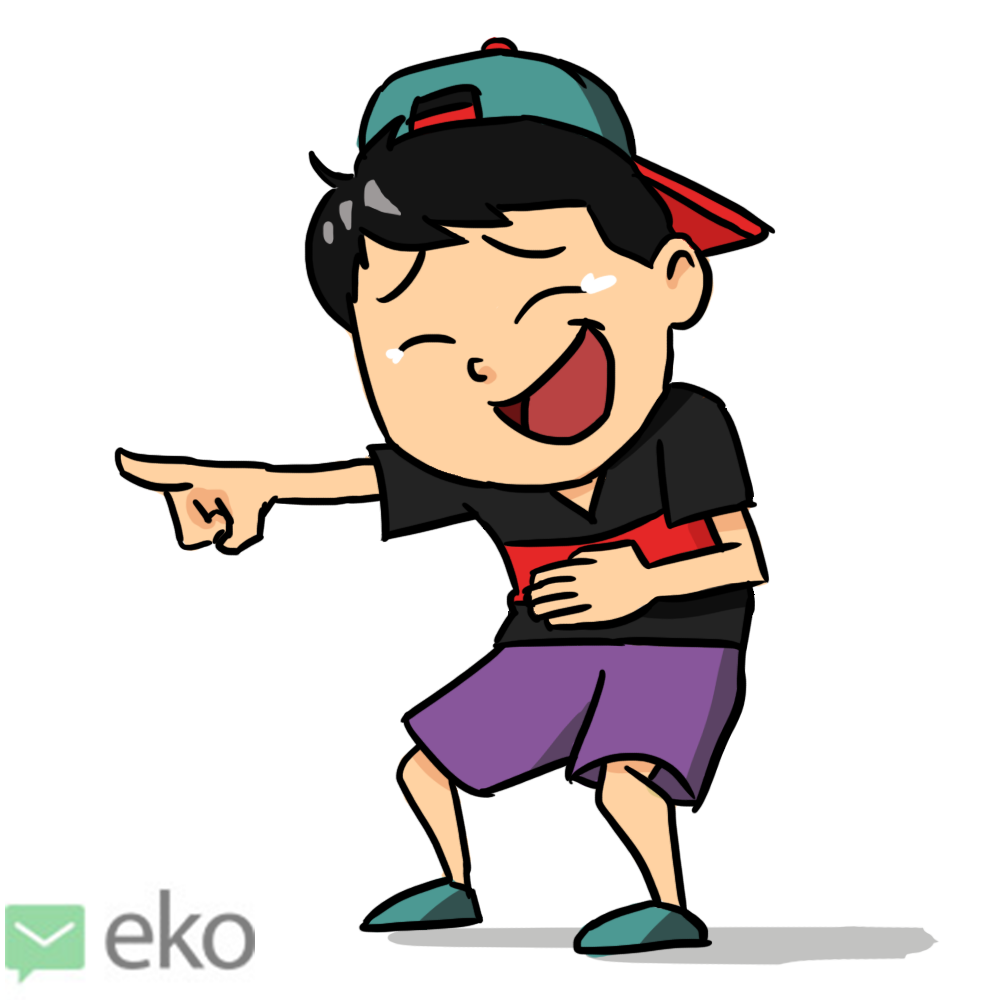 Hurry!
Don't be tardy... to the party...
Please Stop...
Very polite way to say "stop". Glad I could make this a sticker.
Traffic...
Exactly that... traffic.
Infatuation
Love at first glance!
Diabolical!
When an evil plan comes together.
Lost for Words...
What did this guy see? o_O
Please... Shut Up
I tried including a design... of my cartoon self!
Don't believe you...
Are you telling the truth?
Stank face
The most scornful old woman...
Err... Uhh...
Not so much scared... but startled.
Justice League Assemble!
No one can beat these guys!
Tuk Tuk Goose!
Some of my characters enjoying a ride in a Tuk Tuk.
Welcome to Eko!
A little poster for the most popular characters I've created for Eko!